What if I want to see the full data set for the session?
** Available for Pro and Elite packages only **
If you want to do deeper analysis for the session, generate your own graphs or accumulate the data in a different data base.
1. Select the Session you would like to view the data from, by clicking on the Match/Training session of your choice on the left -hand side of the home dashboard page
2. Select the relevant session on the left side of the dashboard.
3. Click on the 'Export Data' icon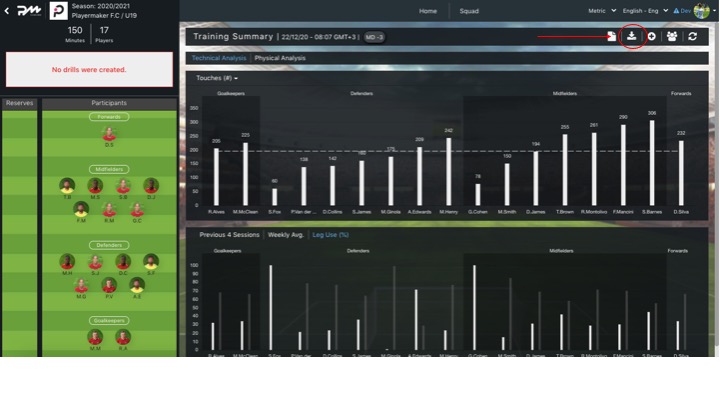 4. From the drop down Select 'Training Summary (xlsx)'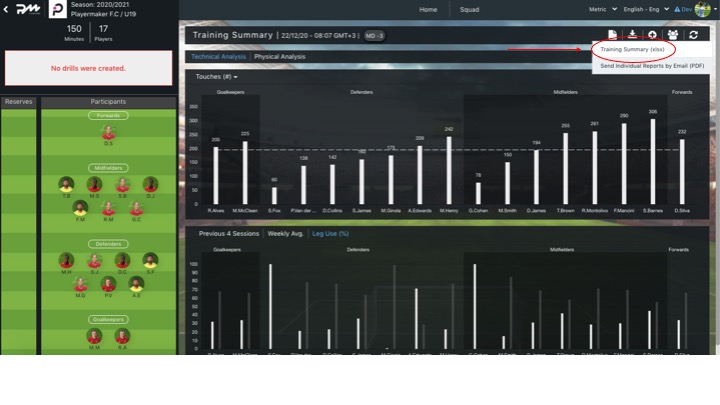 5. The export file will be exported to your computers download folder
6. Select and open the specific Training or Match export
The export allows users to view a more in depth summary of the Training/Match
Please note, this file can not be exported on the iPad to view