How can I add the drills from training once the session is uploaded to the dashboard?
Add/edit drills to the session to look into each individual drill's results.
This is a short video tutorial on how to edit a training session on the dashboard.
Click on 'Edit Training' or 'Post Training Edit' in order to edit the session's drills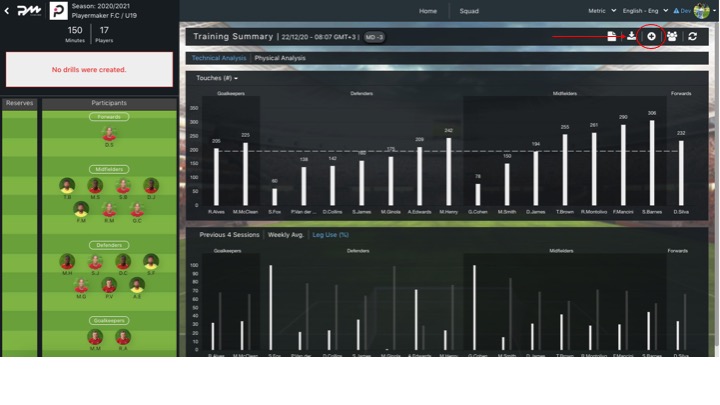 Select the plus symbol to add a training phase. A new phase line will appear.

Note: To delete a training phase, click the trash symbol


On the speed graph, click the 'start time' of the drill followed by the drill 'end time' to populate drill duration.
Select the phase type, only physical or drill followed by the appropriate phase topic.

Lean more on which drills to select


- Note: All players are automatically selected as participating within the drill for Unopposed Passing, Unopposed and Opposed phase types.
- To deselect players from the drill, click their icon
- To reselect the players click their icon again.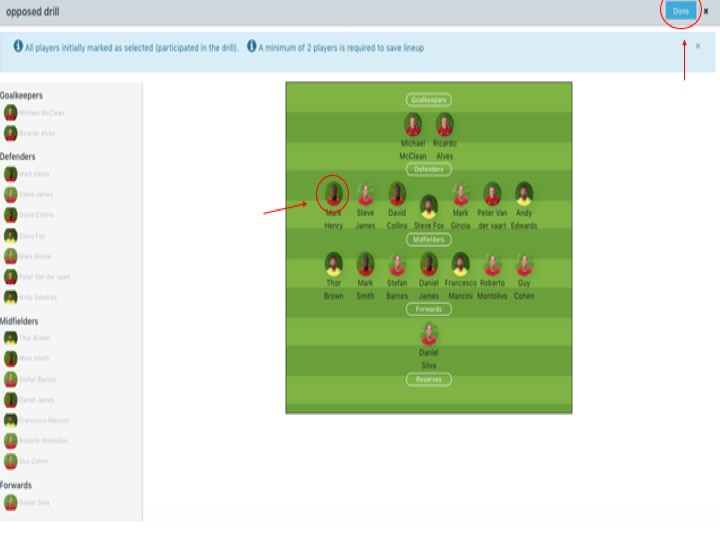 - Select done.
- Add the drill name in the tag option then press enter to save the tag; the tag will turn purple.


- Learn more on how to tag sessions and drills
- Repeat the process to add another drill.
- Note: When selecting Opposed Lineups you will need to complete the lineups by selecting the relevant players for the corresponding teams Team A or B.