What if players wore different sensors?
If any of your players picked up the wrong sensors by accident or a trialist came in and used a different players sensors, this can be edited in the post session process
If any of your player's sensors is damaged or has no battery, you can use a different set of sensors for the session and then transfer the data
The index # does not reflect the sensors pair number, make sure you work by the players names
1. Select the relevant Training or Match
2. Click "Players in Training" icon.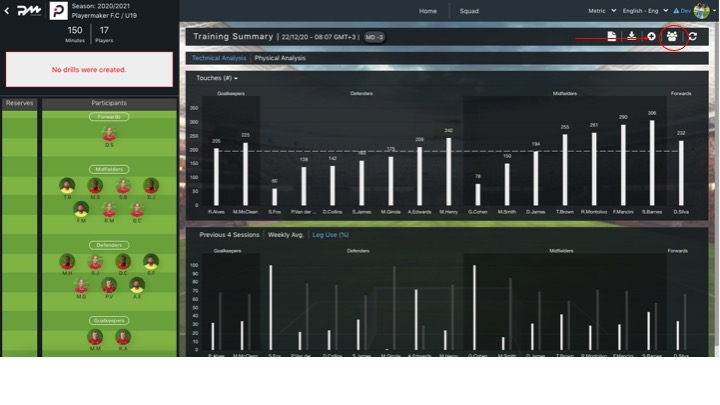 3. Find the player you want to switch data from
4. Click on "select" dropdown.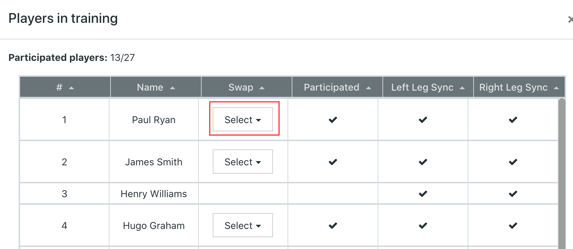 5. Select the player who ACTUALLY wore the sensors in the training.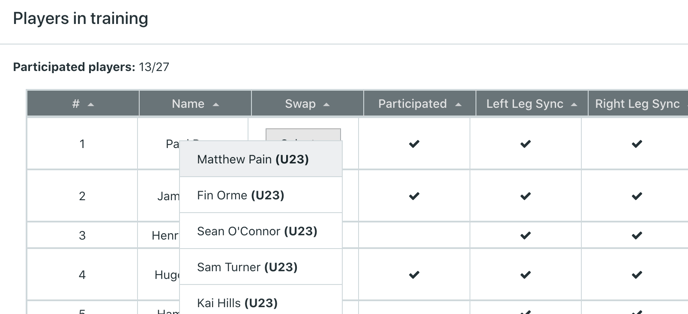 6. Once all players have been swapped, click submit and the data will reflect the changes.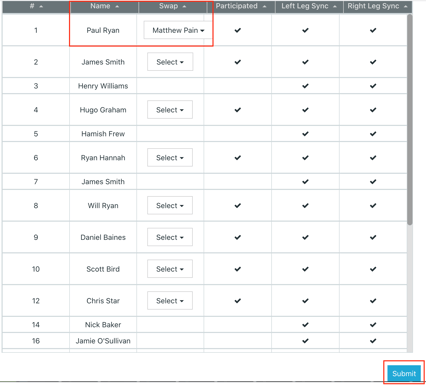 Note: if the player doesn't have a profile, you will need to create one through the Squad page before being able to swap data to their profile - please watch the 'Add player profile ' video tutorial